shameless self-promotion...again!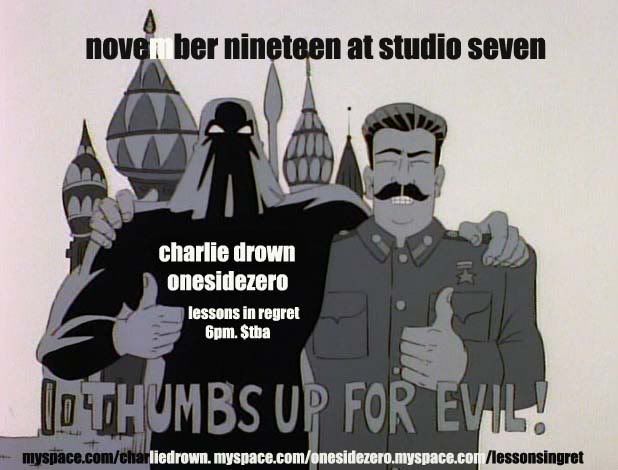 Who: Lessons in Regret with Onesidezero, Charlie Drown, Down in the Fifth, Under the Given
Where: Studio Seven, 110 S. Horton St. Seattle WA
When: November 19th 2006, 7pm.
How much: $7 adv/$9 at the door
Why: Because we rawk!
It's the official Lessons in Regret debut performance that's not taking place in Andrew's basement (R.I.P.). We'll have copies of our EP, "It's Not Worship Music, It's Worse Hip Music" which features the bonus track "The Sun Couldn't Melt You." For the first 20-odd people who buy the EP, we'll also be handing out a limited edition L.I.R. mixtape featuring some summer jams and a sweet cover.
Tell all your friends!